#1 in Texas from SolarReviews
Just announced, and we're thrilled! THANK YOU!
Solar CenTex completes dual-axis tracker solar farm for City of Gatesville
Gatesville sludge problem leads to cost-saving solar solution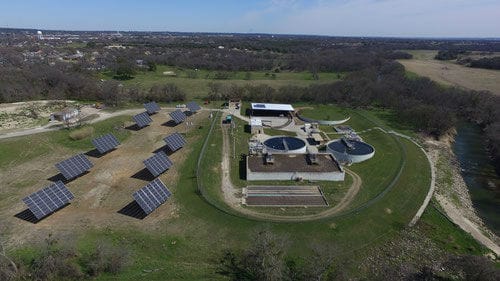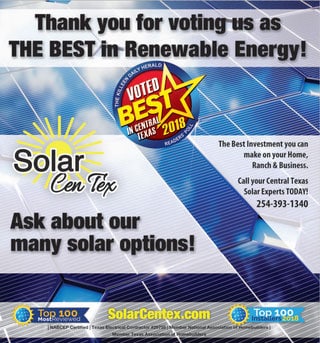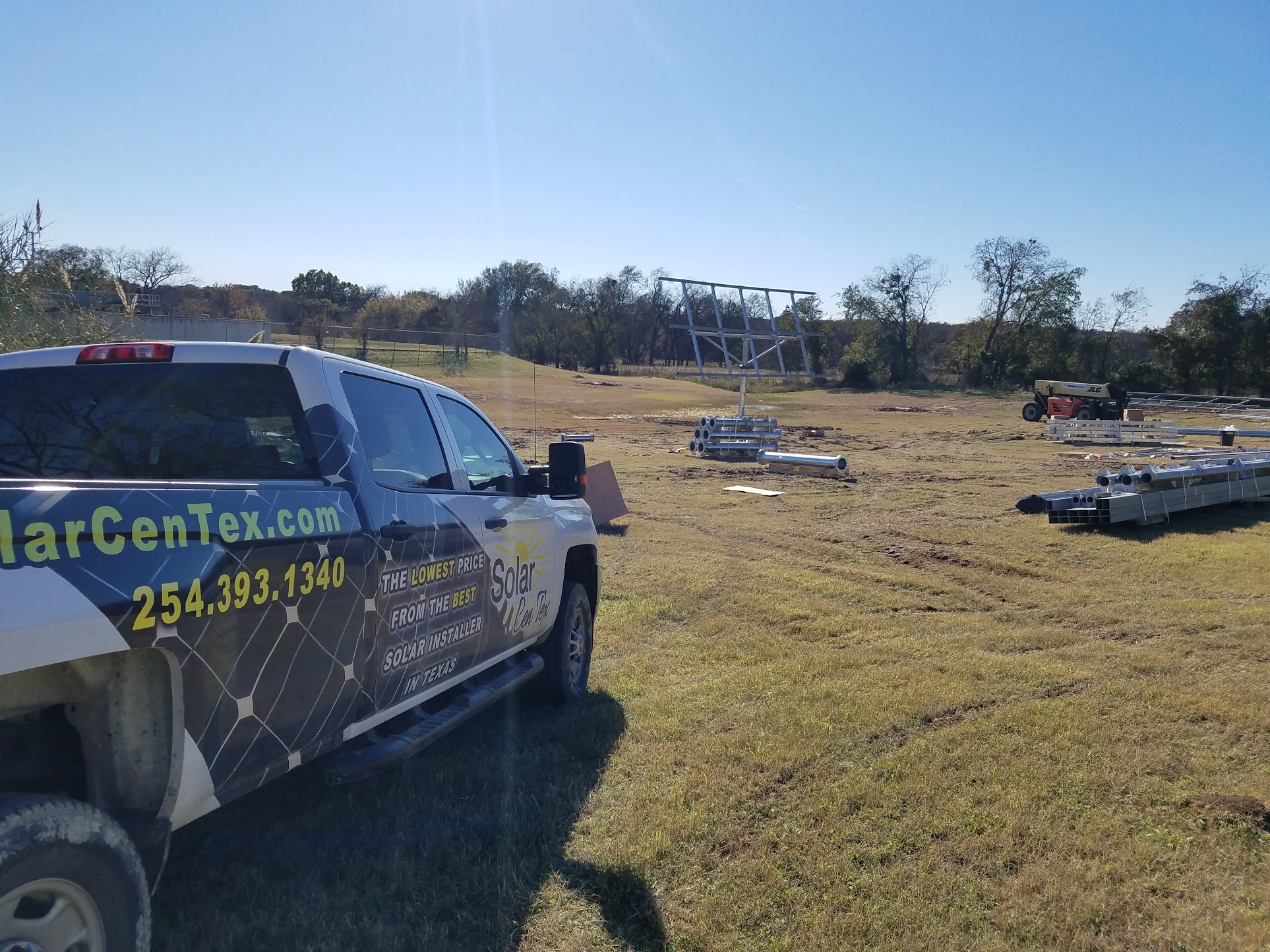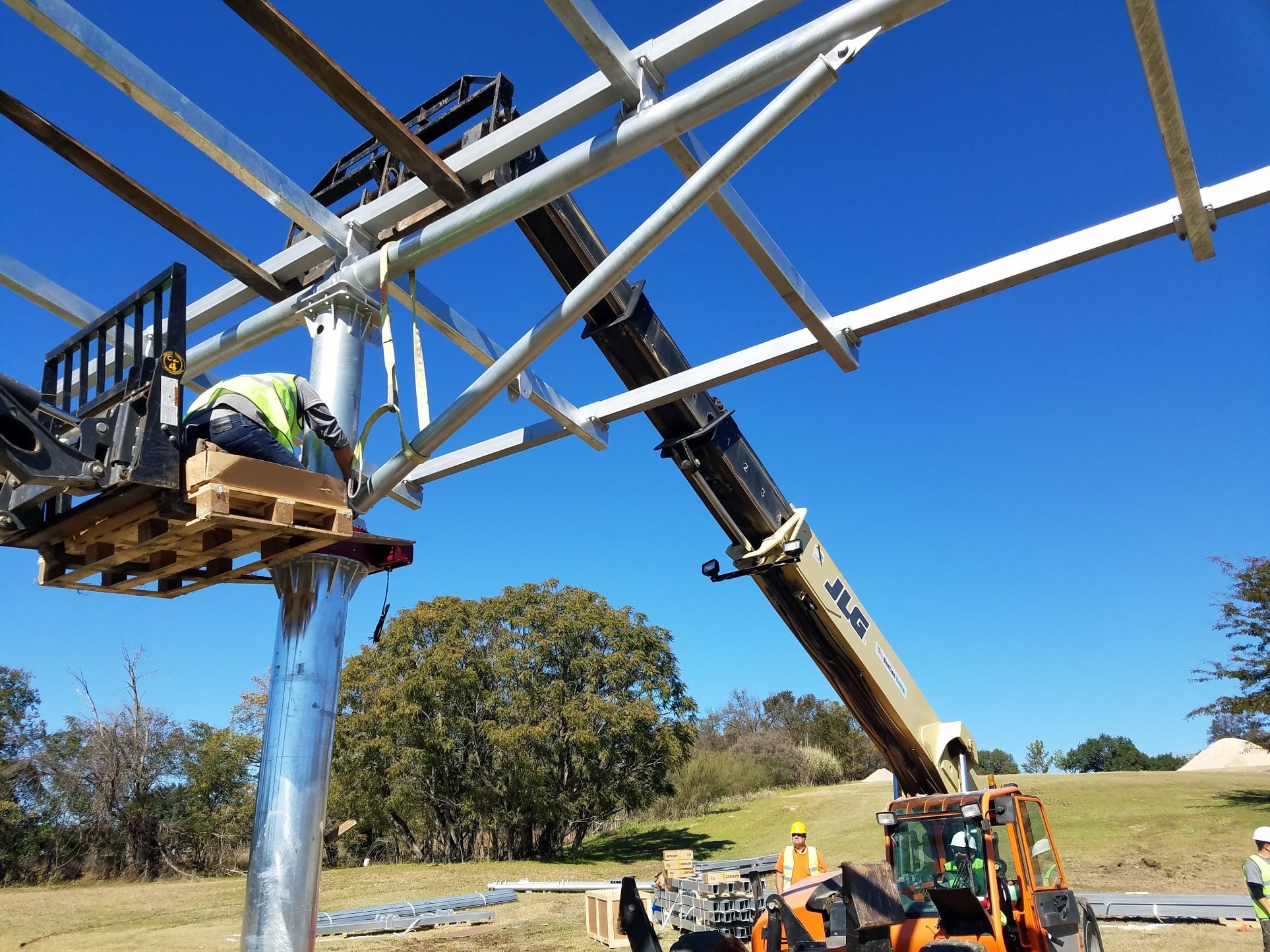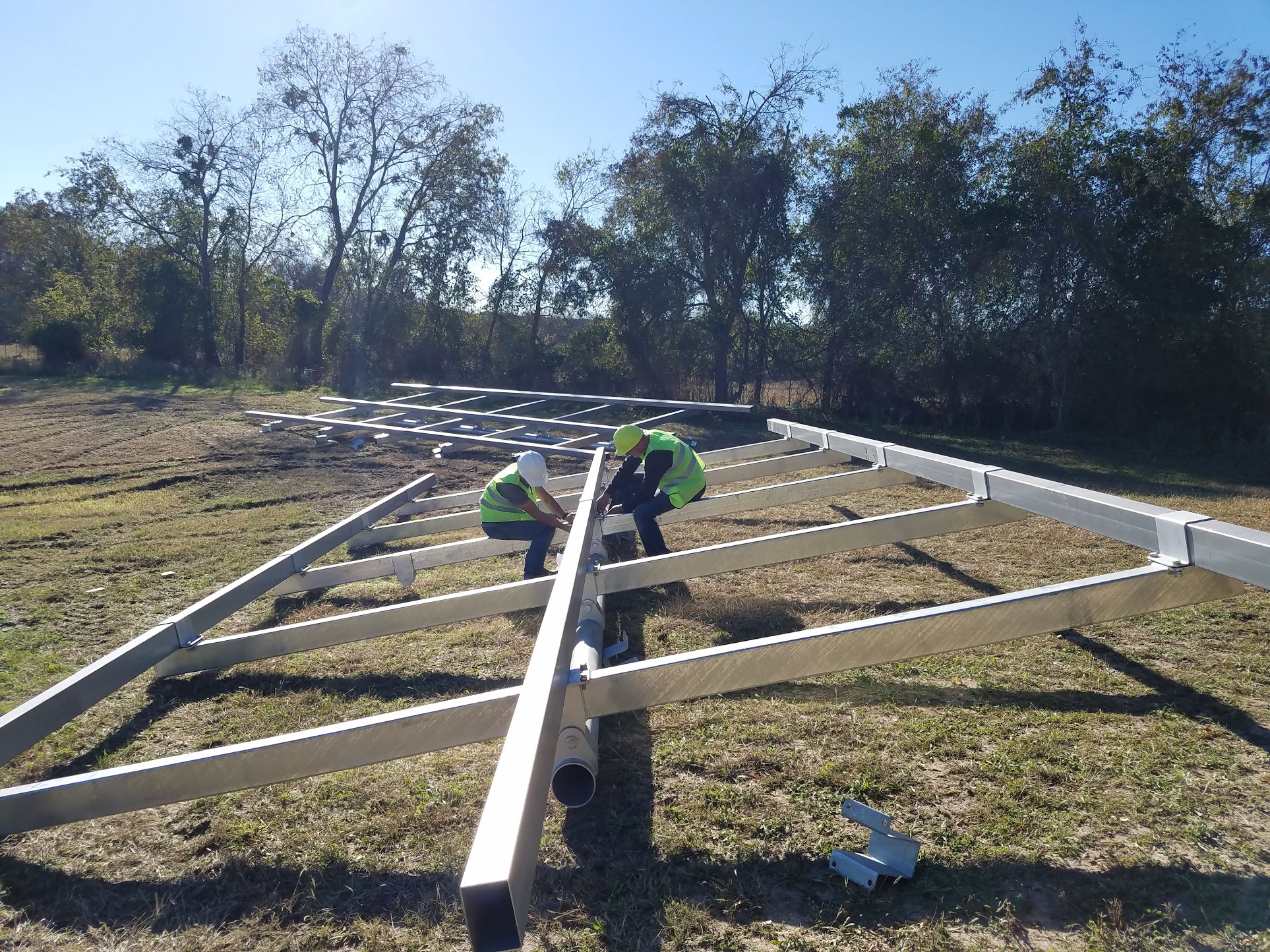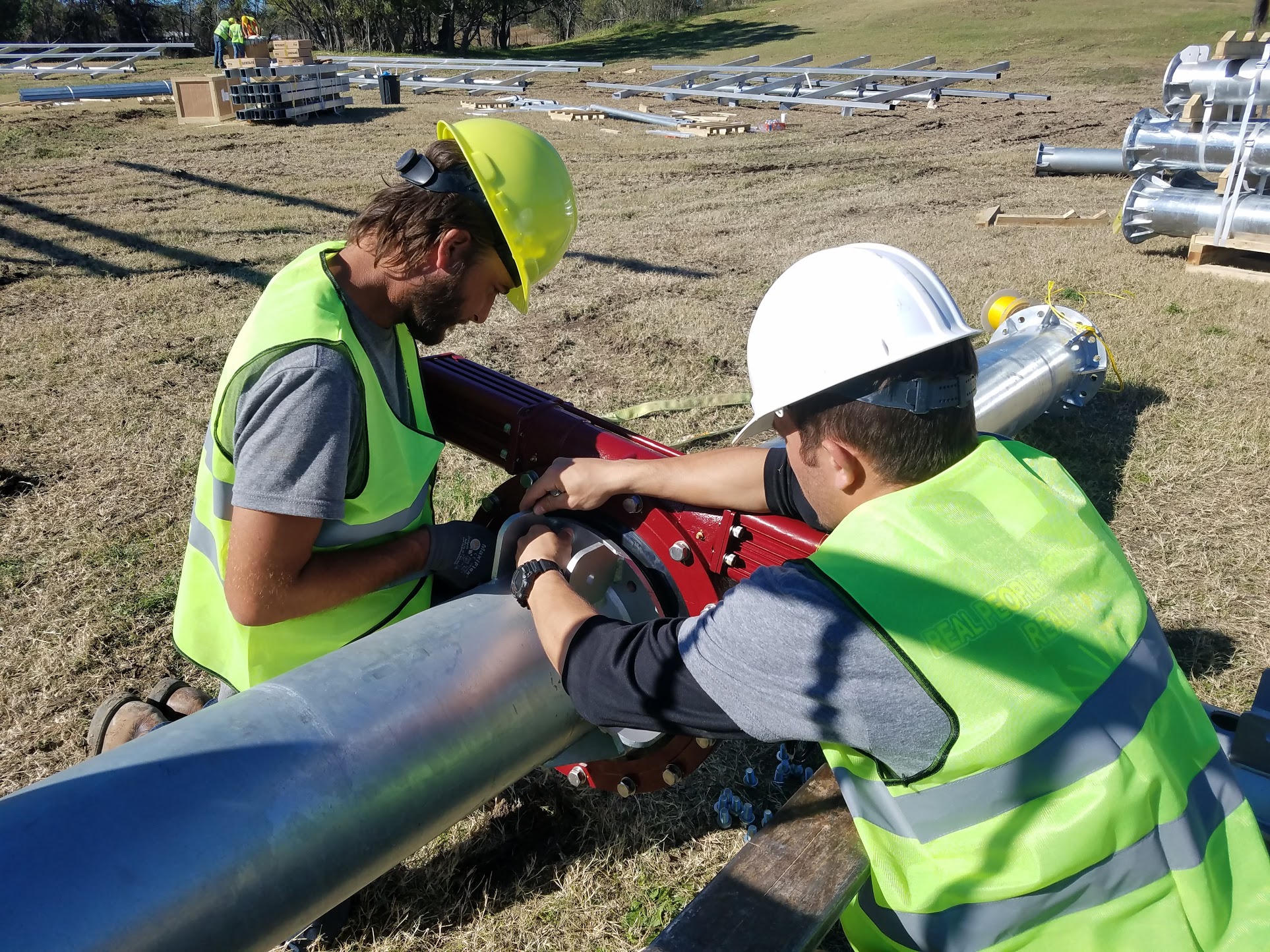 BEST of Central Texas - Again!
Solar CenTex was selected by the Gatesville City Council to construct a 10 dual-axis solar project that will generate over 340,000 kilowatt hours annually. Construction of a metal overhead structure for additional solar capacity will serve a dual purpose of providing rain protection and solar module mounting surface area.
Cove Veteran, 88, receives free home solar array from Solar CenTex
There are few things that we have done that made us more proud than this.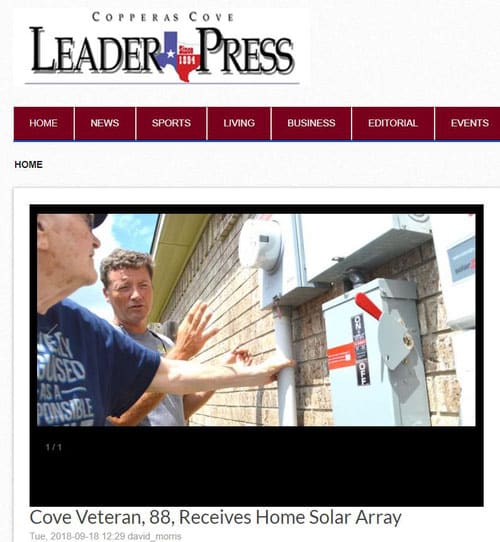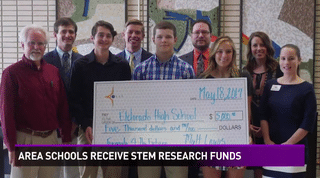 Area Schools Receive STEM Research Funds
We are excited to announce the winners of the Formula 4 the Future, which is a scholarship program that supports STEM-related projects in local schools.
Kayla Donahue — director of the San Angelo Solar CenTex office — met with Lamar Elementary, Santa Rita Elementary and Eldorado High School in conjunction with our cosponsors San Angelo Area Foundation and KIDY FOX San Angelo to present these winners with checks that will help them pursue their dream STEM projects.
Congratulations to these students — we're excited to see what they accomplish!
Single Dad, Veteran, Receives Solar Panel Donation
As you know from the "Our Team" page, we are mostly comprised of veterans here at Solar CenTex and want to give back to our fellow service members.
With the help of the San Angelo community, we found Luis Martinez III — a 15-year USAF veteran, who deployed 12 times during his service until he was medically retired after an IED hit his convoy in 2009.
He continues to serve his fellow veterans by working at West Texas Guidance and Counseling as their Veteran Outreach Coordinator. In this capacity, Luis works to enable individuals and families to "reach their full potential in body, mind and spirit" through counseling and educational services.
Click the image above to learn more about his story. San Angelo vets, make sure you check out his support group on Facebook.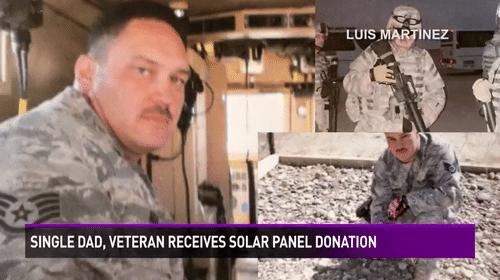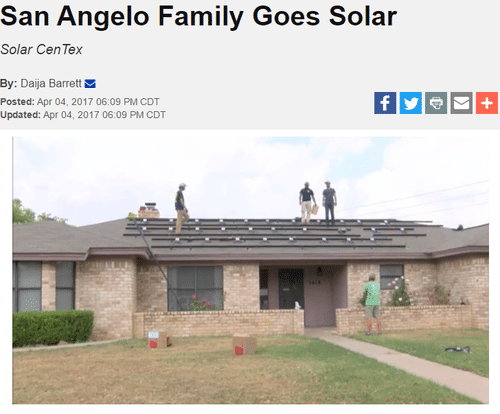 San Angelo Family Goes Solar
SolarCenTex recently installed solar panels on a San Angelo home.
Solar CenTex Owner Scot Arey Speaks About Why Sun Action Trackers are the Most effective way to have solar
Find out why Sun Action Trackers are the most effective way to have solar.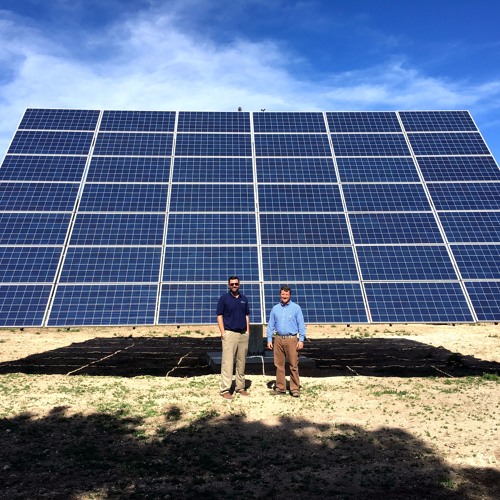 Solar CenTex exhibited at the Home & Garden Expo, which took place at Bell County Expo Center.
Formula 4 the future program
We are proud to co-sponsor the Formula 4 the Future program in San Angelo, which provides money to local students pursuing Science, Technology, Engineering and Math (STEM) interests.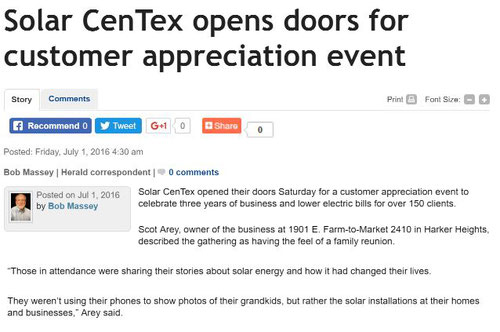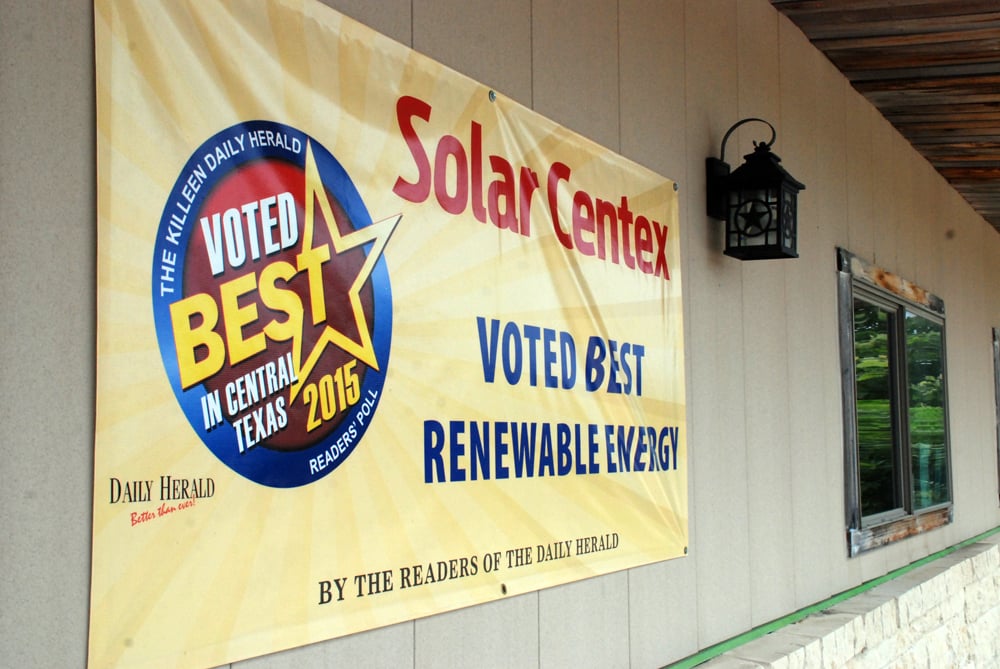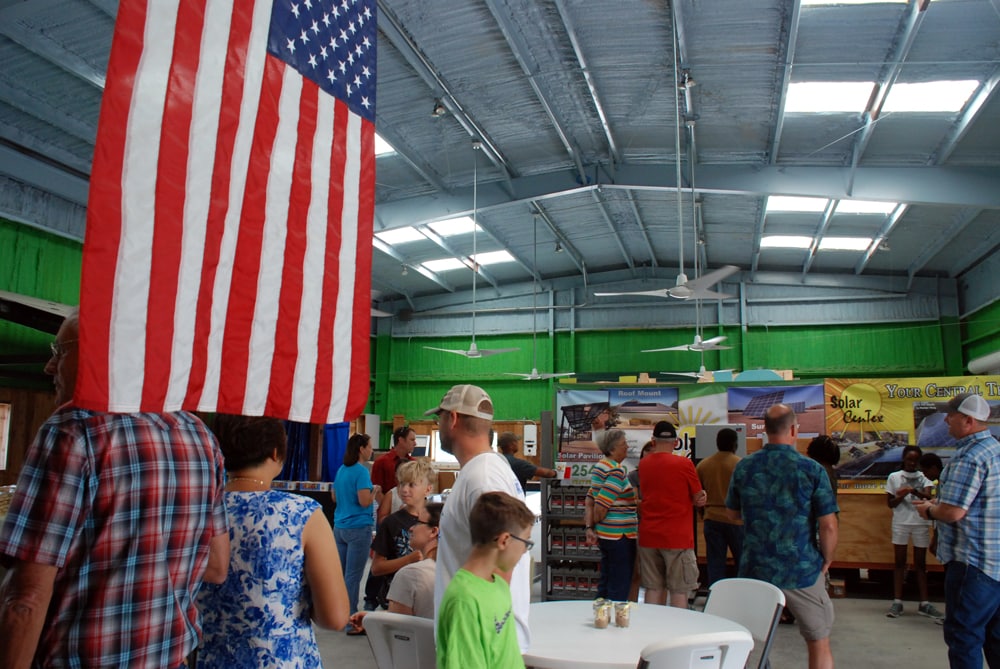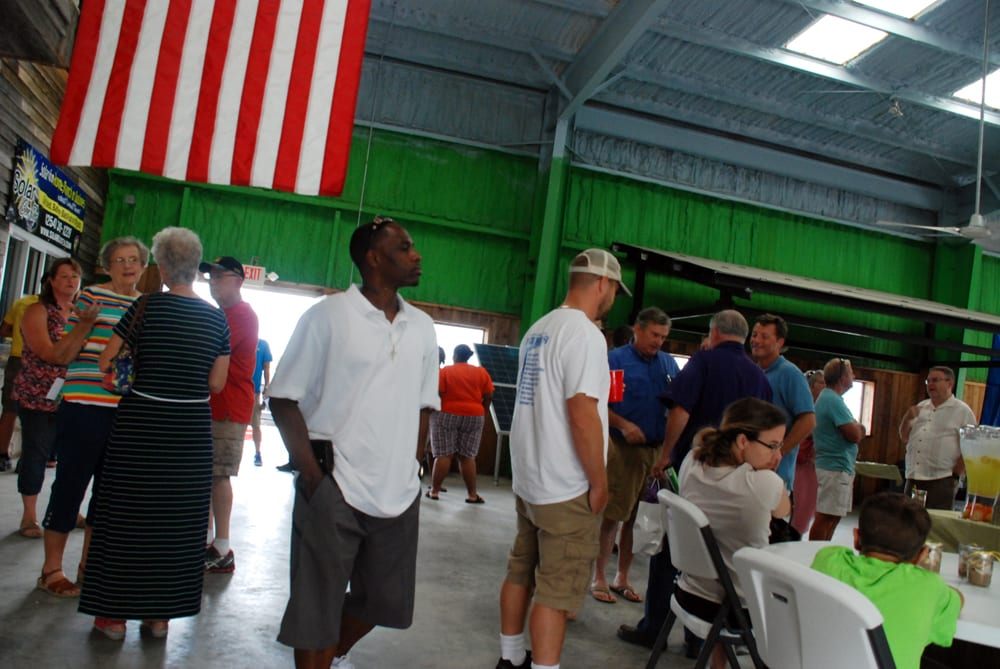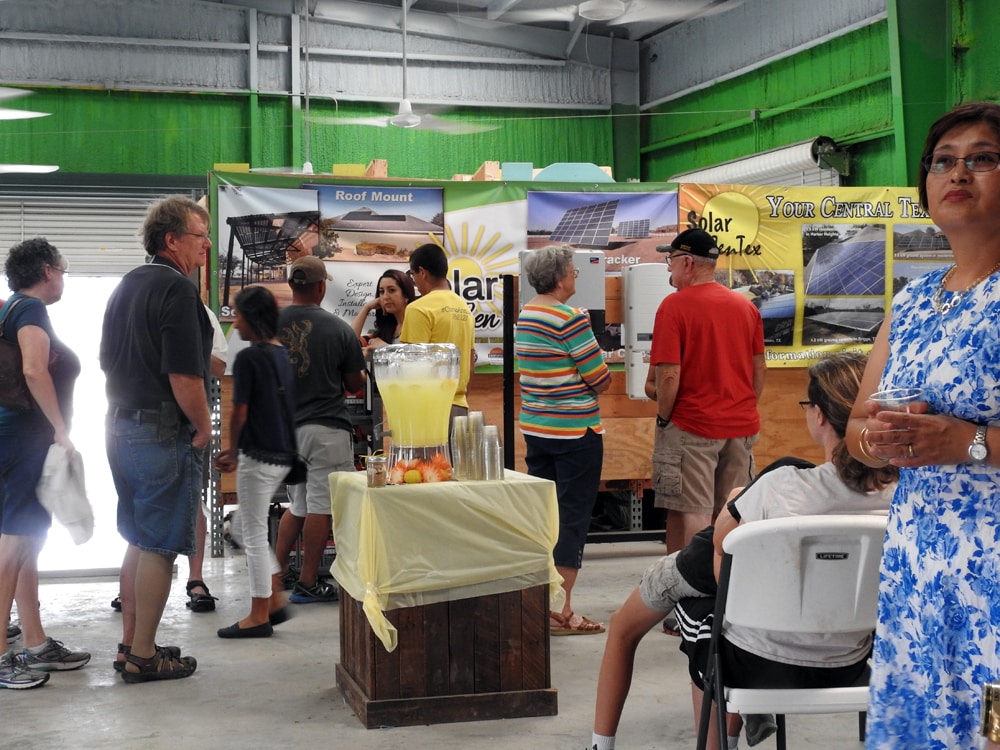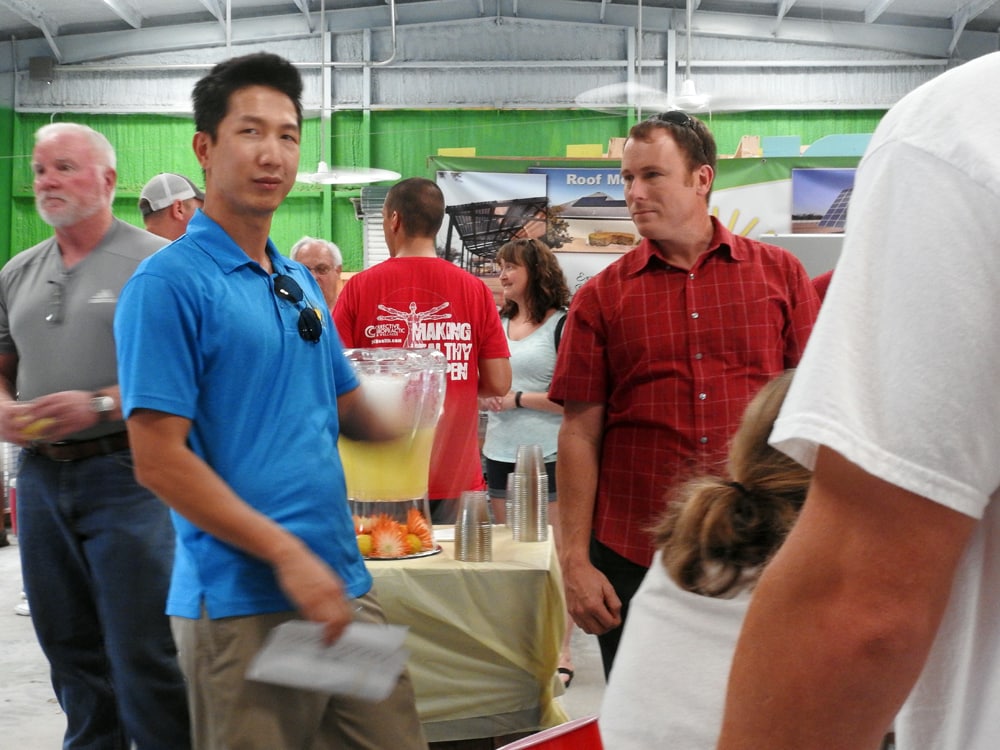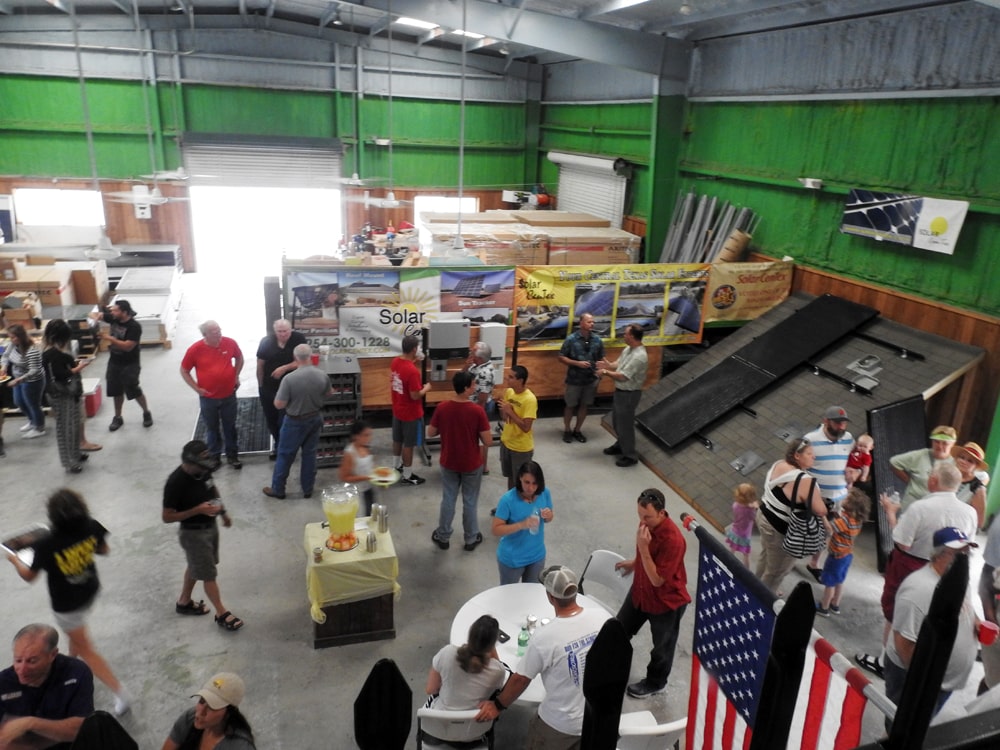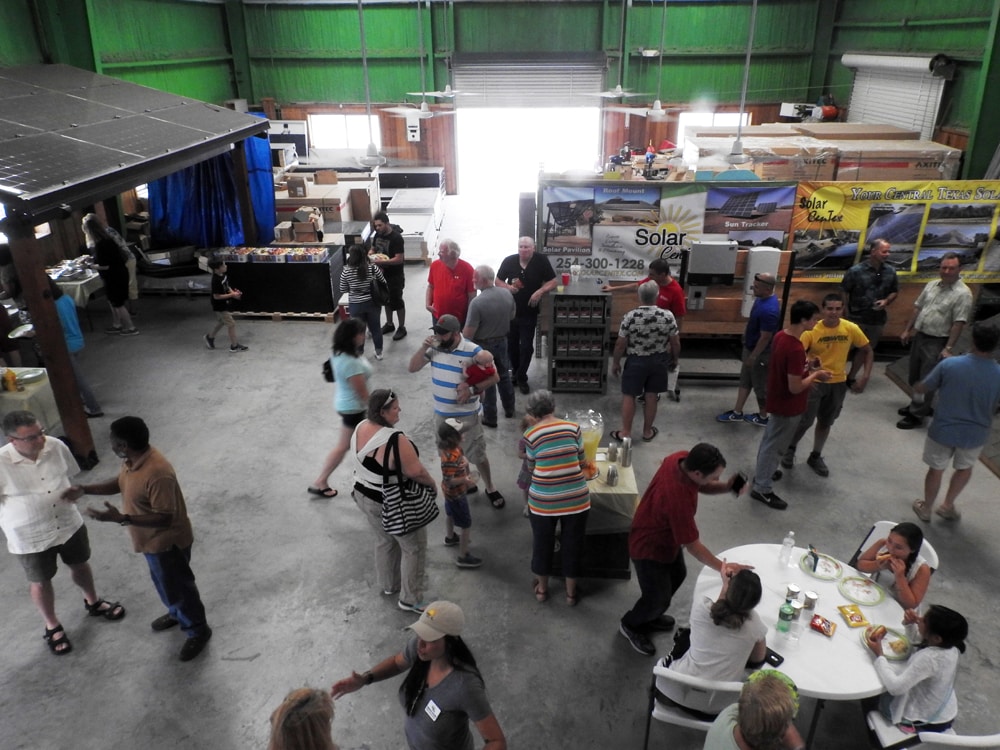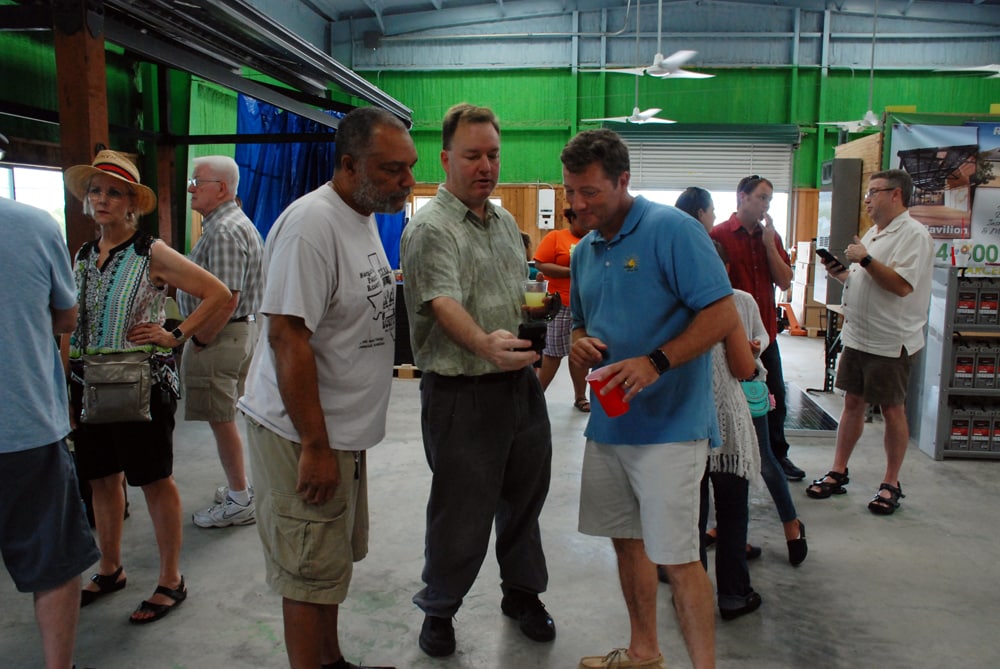 Customer Appreciation Day
What a great event – so wonderful to see about 100 of our customers and friends. We grilled burgers and dogs, had some cold refreshments, and talked about our low electric bills. What better way to start off a Texas Summer. Here are some pics.
Temple Cultural Activities Center Solar Dedication - Dec 1st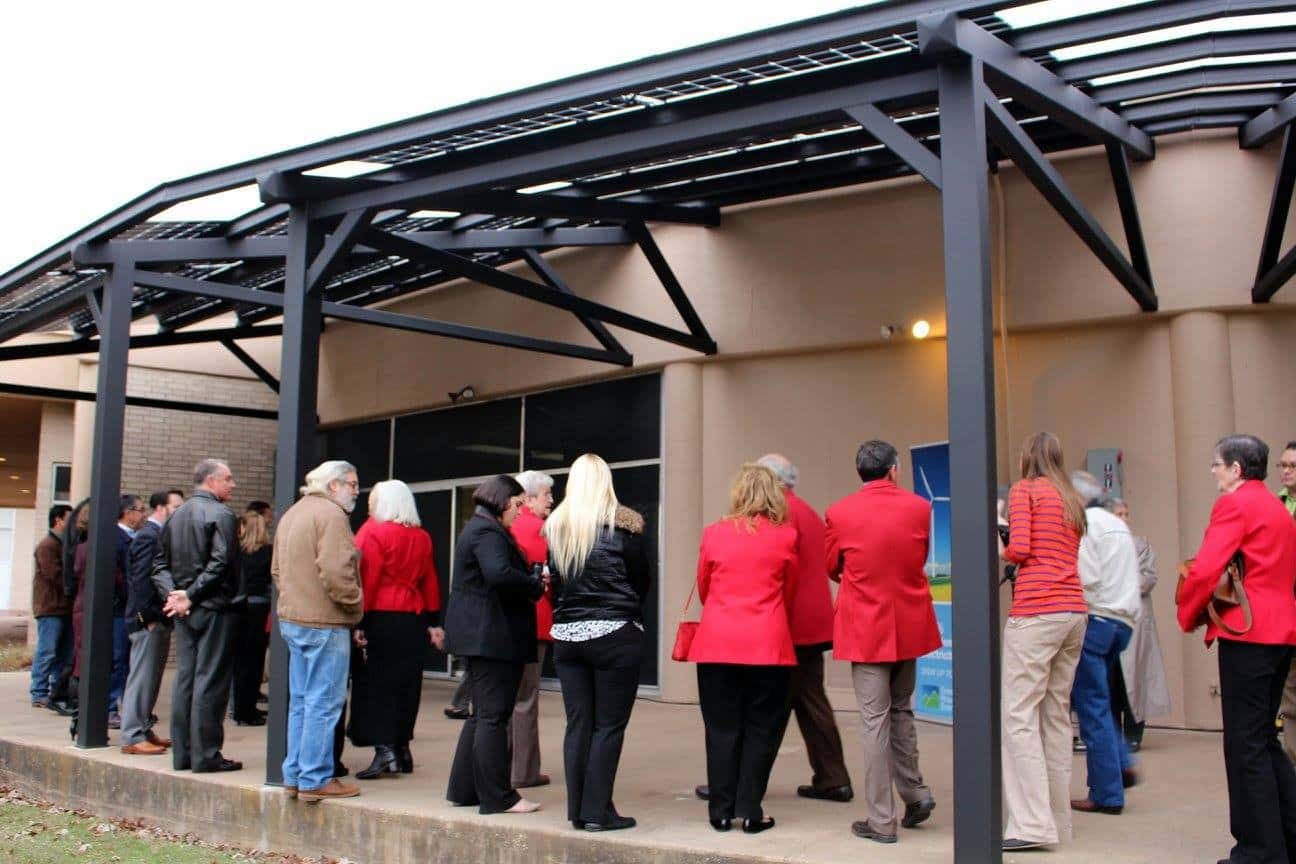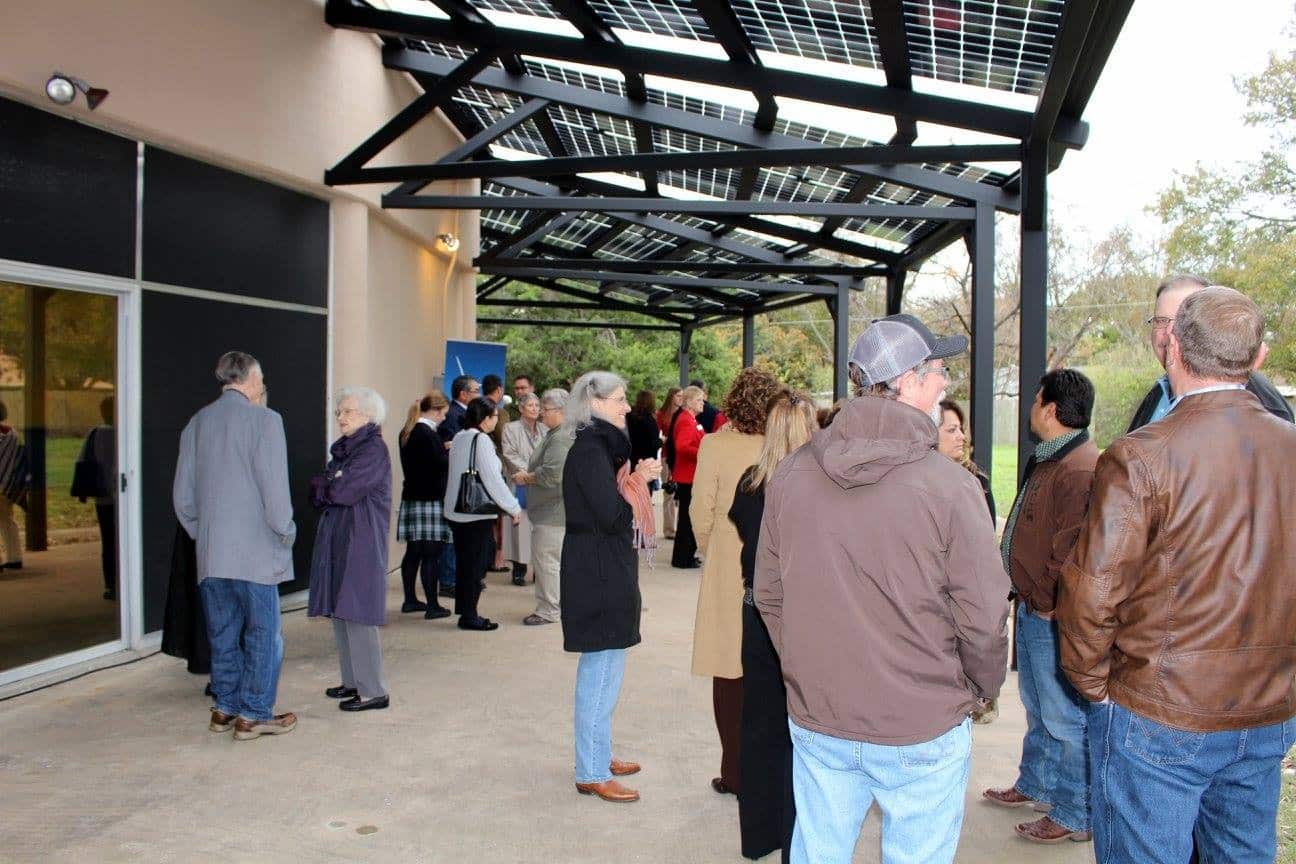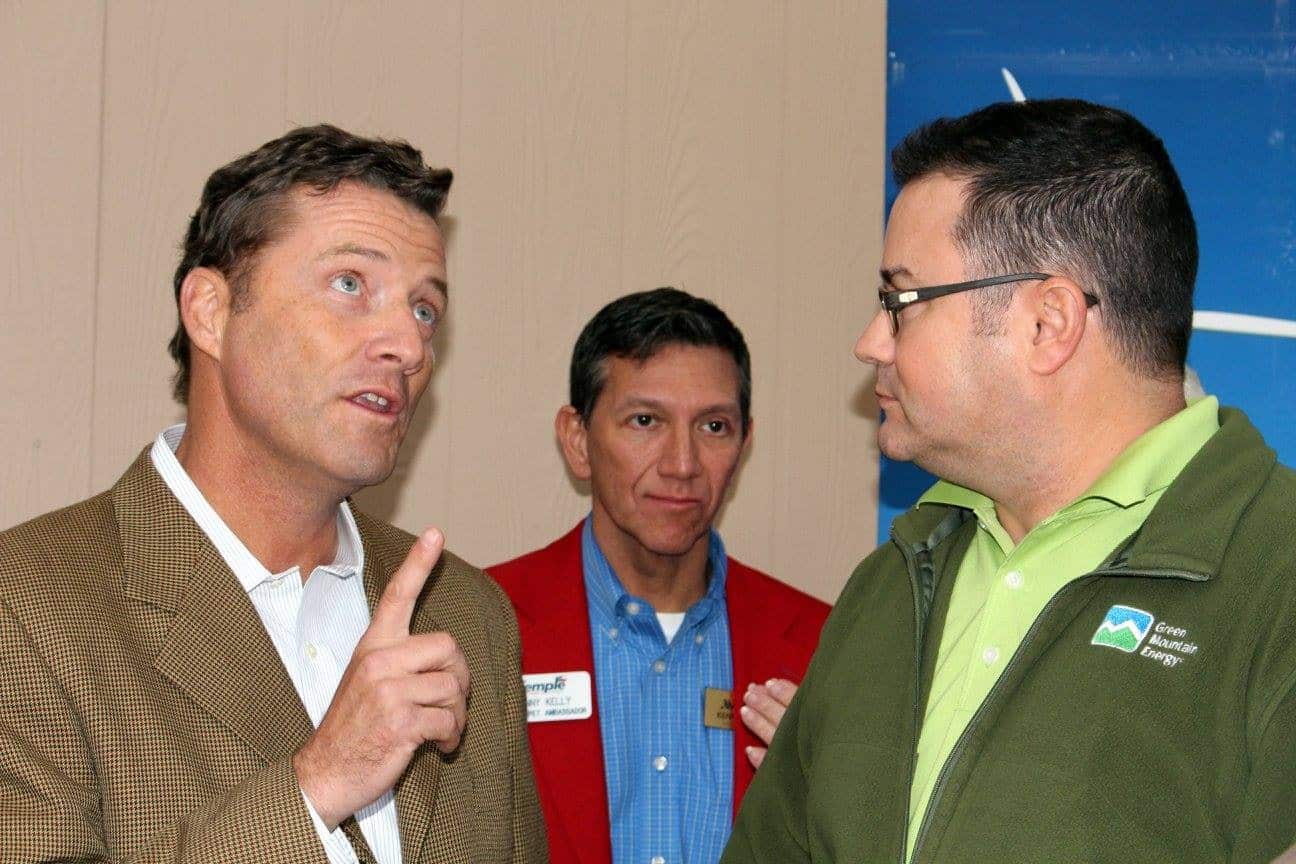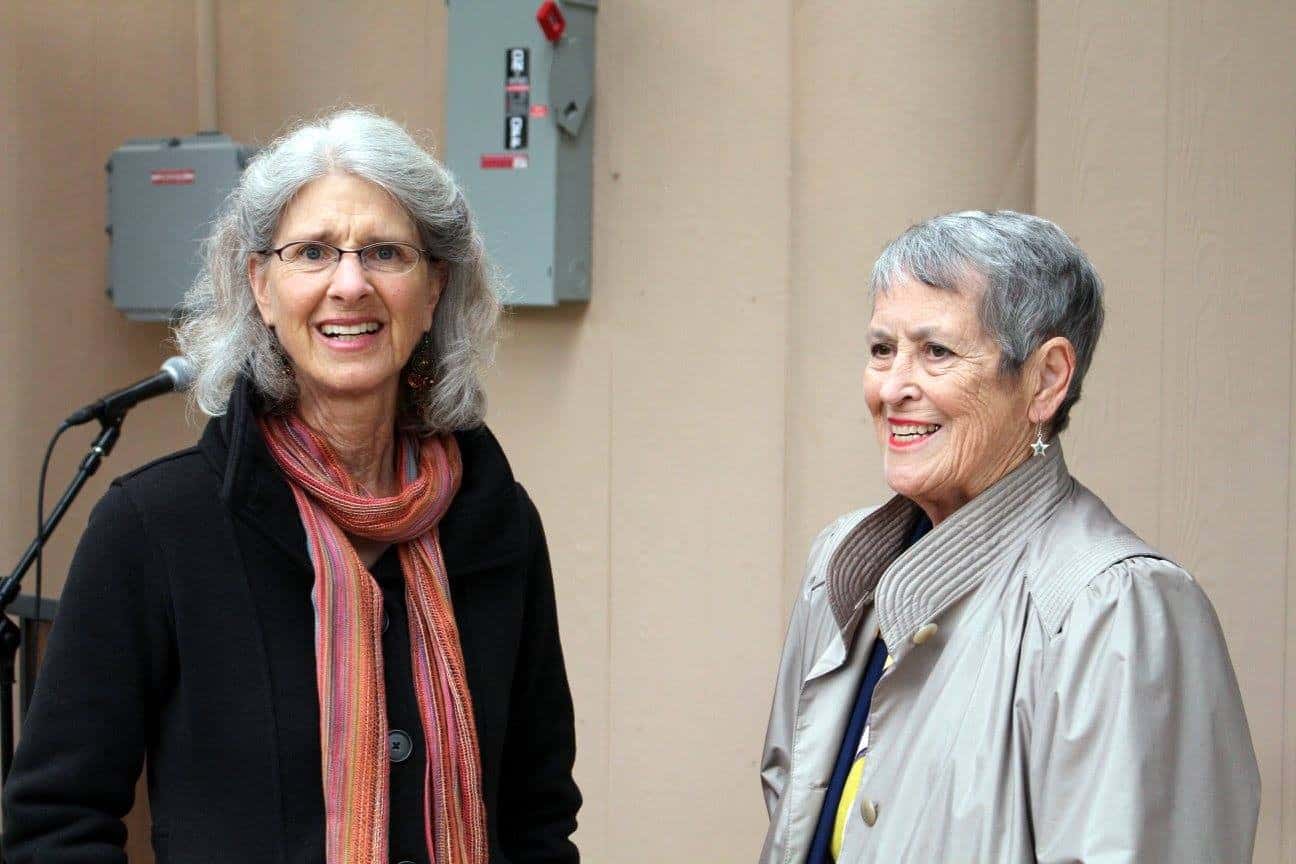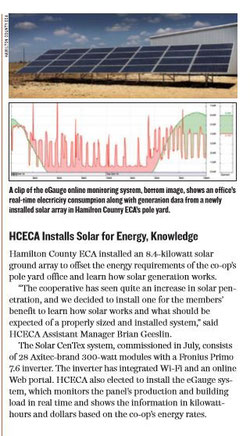 The Hamilton Co-op ground mount made the news - and that means we did too!
The Hamilton Cooperative leadership team has been great to work with. They understand solar is coming to Texas and they are learning how solar can best benefit their membership.

The ground mount they installed for their members to learn from was recently shown in the Texas Electric Cooperatives newsletter.

We installed it with the eGauge monitoring system and that means they can monitor solar generation and as importantly, what they use.

Thanks to HCEC for sharing this article with us.
You can see the output of this system here.