Solar CenTex does one thing — SOLAR. We design, install and monitor the very best solar installations in Central Texas.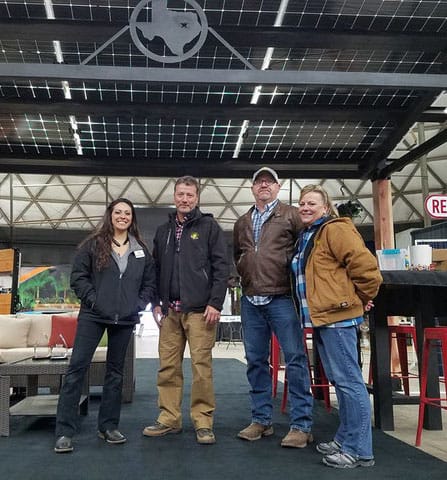 That means you get the Very Best at the
Lowest
Price
There is no doubt that solar is the "hot thing" right now and that means more and more people will start chasing your dollars looking to make a buck. Be careful!
Solar CenTex does one thing — SOLAR.
We don't dabble in fireplaces or air conditioners or electric supplies and lighting. We don't change our name like some we know when a list of irate customers causes them to "re-brand."
We design, install and monitor the very best solar installations in Central Texas.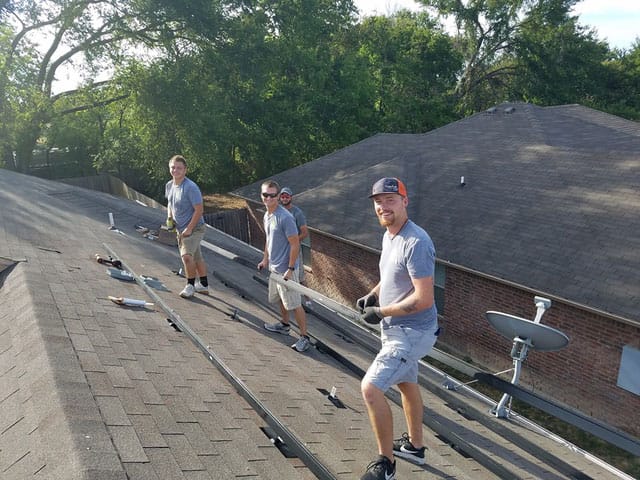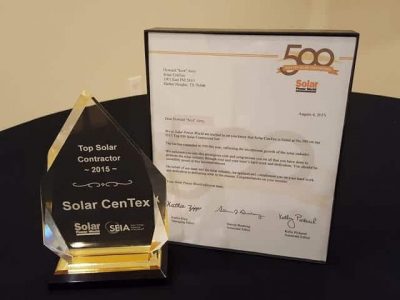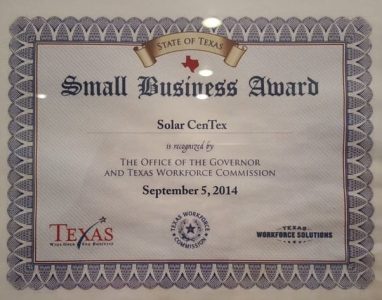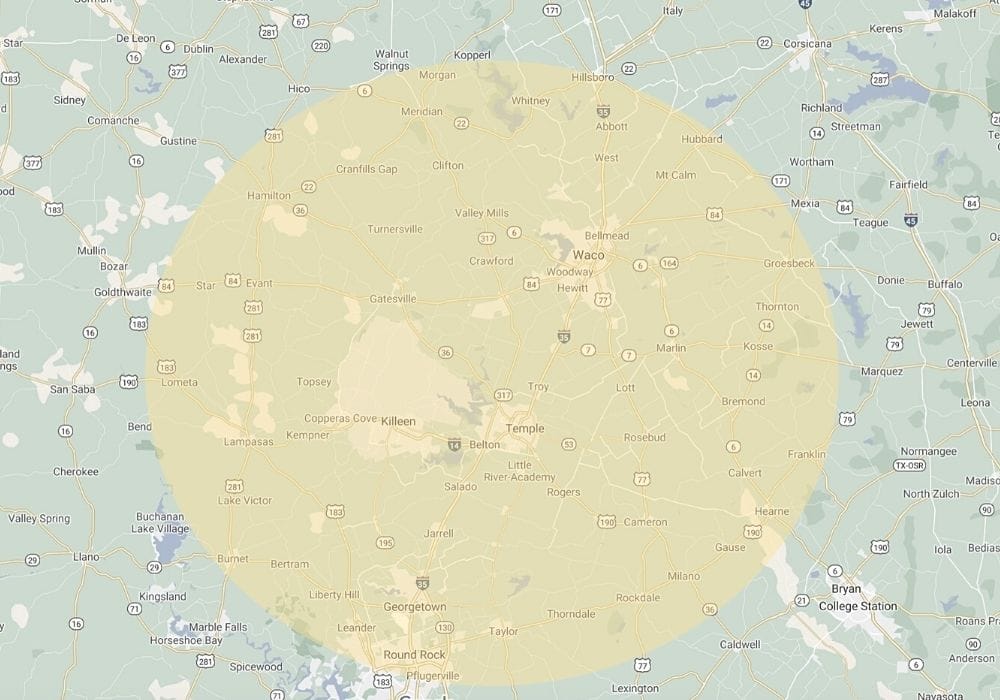 Guaranteed lowest price in Central Texas
Pay local prices. If you get another offer that is lower than ours, we will match it and lower our price by the same amount.
Guaranteed on your roof and saving you money in 30 days
We have the inventory and proven processes to install the solar of your roof within 30 days of your decision. If it's not up and producing, we'll reimburse you for the expected solar production starting at that point.
Guaranteed Year 1 Power Production Warranty
We will deliver the power production we modeled to you or we'll reimburse you for under-performance. We don't inflate numbers or over-promise.
Guaranteed "no-leak" warranty
We shouldn't even have to say this...but many installers are starting to use "flash-less" mounts. We use old-fashioned, industry-proven metal flashing and stand by our work.
Guaranteed Local service
We address many issues before you even notice it since we monitor your system online. If an inverter fails, we'll be on-site that same week. If an individual optimizer fails, we'll have it replaced within 10 days. And remember our Year 1 power production warranty...we promise to act quickly so you make the power you expect.
Guaranteed no-hassle proposal
We understand that in today's marketplace, some don't want an in-person presentation but prefer a "digital" dialogue. We commit to you an online proposal and price within 48 hours of your inquiry that we will honor. We'll ask for some pictures to validate our proposal, then we'll send a number that you can take to the bank. Please know that in most instances, an in-person visit can lower this estimate further.
Guaranteed referral incentive program
"$200/$300/$500" program for first, second, and third/subsequent referrals that result in your friends and family installing solar. Ask us how you can jump to the %500 level right away. Remember, if somebody is offering you a $2,000 referral, they are taking too much of your money when they sold you a system!
Guaranteed "Friends and Family" Program
If you and a friend install solar at the same time, we will reduce your price by 5%. If three or more install solar at the same time, we will reduce the price by 10% for each of you.
Guaranteed that your neighbors will like it
We don't install ugly solar. You might not see if you had ugly solar, but your neighbors certainly will. We use the most beautiful modules, through-attic-conduit runs, and color-matched rails. If your neighbor is not fully satisfied, we'll send them a gift card.
Guaranteed best solar products in the industry
We won't install Chinese panels on your roof - period. You'll only get proven, bankable tier -1 modules with industry-exceeding warranties. We will only install inverters that are on our own homes - SolarEdge, SMA, Fronius, and Outback. The very best.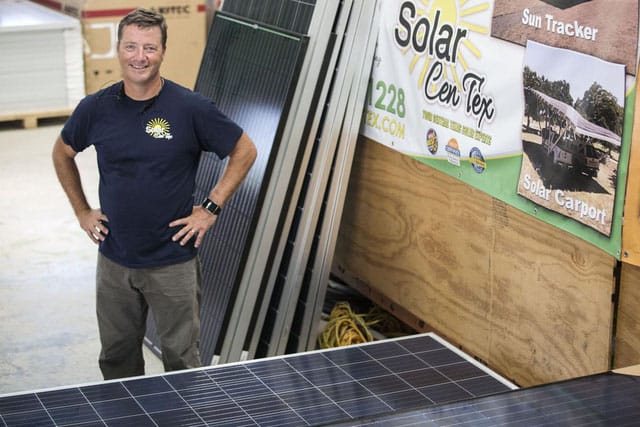 Howard "Scot" Arey
Founder
Solar CenTex was started by Howard "Scot" Arey. Scot was a career Army officer with much of his time spent here at Fort Hood. After he retired, he joined Nexolon America in San Antonio first as the Chief of Staff, then promoted to the Executive Vice President position. There he helped commence that company's efforts to manufacture high-quality/high-yield solar modules for San Antonio. Scot's commitment to solar in Texas is based on his conviction that Texas' growing population is outpacing its electrical generation capacity. He served on the Texas Solar Energy Society board of directors and was elected its Chairman through 2015. At TXSES, he was able to advocate for programs and policies to support solar in Texas. Scot has a B.S. from the U.S. Military Academy at West Point, a M.S. in Manufacturing from East Carolina University, an M.S. in National Security Policy from the U.S. Army War College and is a certified NABCEP PV Installation and PV Technical Sales Professional. He, his wife Jennifer and their girls live in Harker Heights.
Sabrina Arnold
Director of Sales & Marketing
Sabrina Arnold received her bachelor's degree in Cellular Biology and Chemistry from the University of Mary Hardin-Baylor. She worked in Anatomical Pathology at Scott and White for 3 years prior to working with Solar Centex and has been with the company since April of 2016. Not only is Sabrina one of Solar Centex's Sales Representatives, but she is also the Director of Sales & Marketing. "I've always wanted to help people and help save the world. Helping people go solar is my way to do both."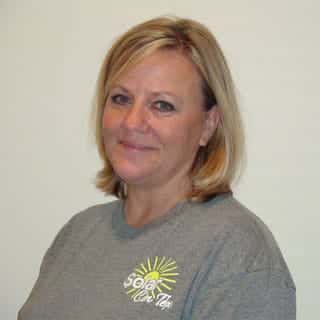 Chris Wahlgren
Office Manager
Chris Walhgren keeps the trains on time and the ship running straight. Our office manager, she is the one that answers phone calls, coordinates permits, makes sure licenses, registrations, insurance, etc are kept up to date… she keeps Scot going in the right direction too. And she is married to Fred (See below)!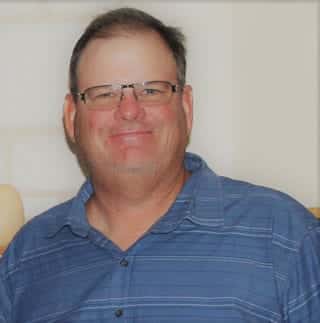 Fred Wahlgren
Senior Project Manager
Fred Wahlgren is the senior project manager and he is an Army Veteran/Retiree. He keeps the guys working in the right direction and ensure projects are done right. He is the craftsman and problem solver for many of our unique "nobody-has-done-this-before-with solar" projects. Fred has been with Solar CenTex from day 1 of it being in business.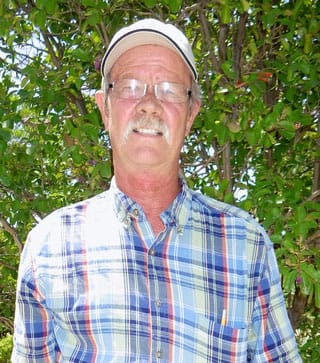 Scott Shumate
Master Electrician
Scott Shumate is the Master Electrician of Solar CenTex. With over 27 years as a master electrician in this state, Scott understands the National Electric code as well as local jurisdictional requirements. A long-term electrician at Fort Hood, Scott understands that quality in the electrical business is never to be compromised. Another Salado resident, his "kids" are grown. Scot is thrilled to have him on the Solar CenTex team.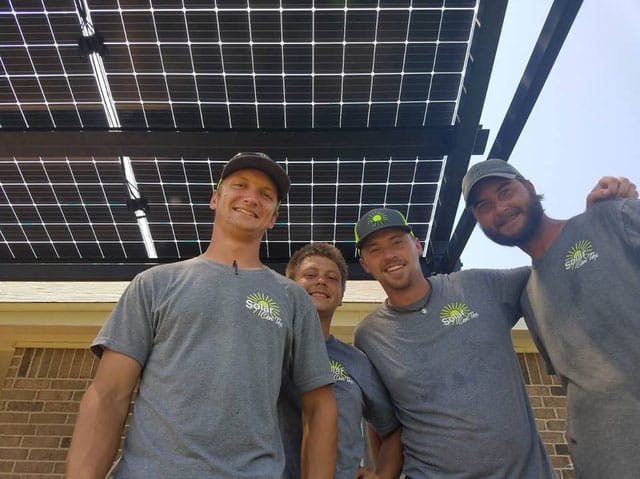 Our Install Team
from Left to Right: Jordan James, Trinidad Rios-Rios, William Bulls, & Dustin Pogen.
Trinidad has been with Solar CenTex since October of 2017.
William has been with Solar CenTex since May of 2017.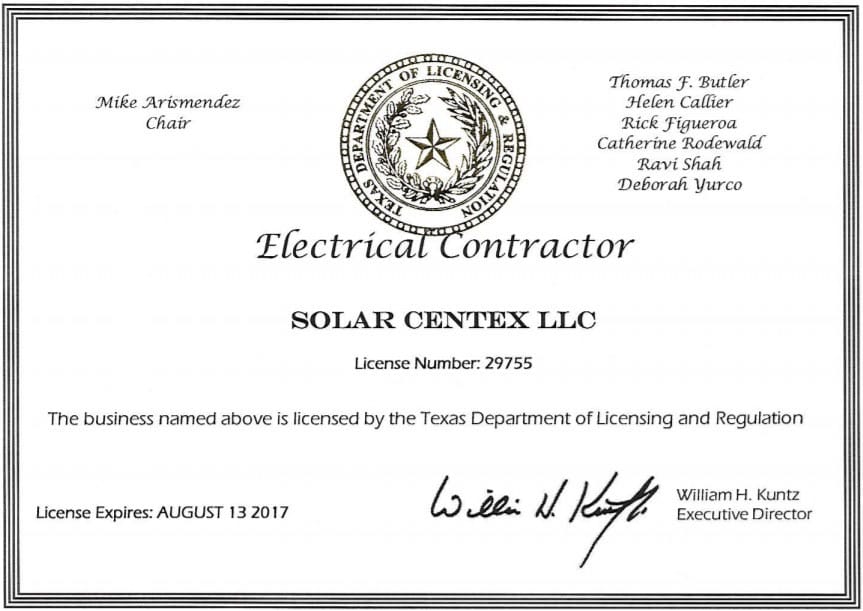 Solar CenTex is registered as a Texas Electrical Contractor
 This is a requirement to perform solar work in Texas. Further, it is evidence that we carry the General Contractors' Liability insurance required by the Texas Department of Licensing and Regulation (TDLR).
 Since we're also an authorized provider for the Oncor Solar Incentive Program, our company carries worker's compensation insurance to meet the stringent Oncor requirements.
Solar CenTex TECL 29755