Central Texas' first solar installation company...
The Solar CenTex team is from here and will stay here.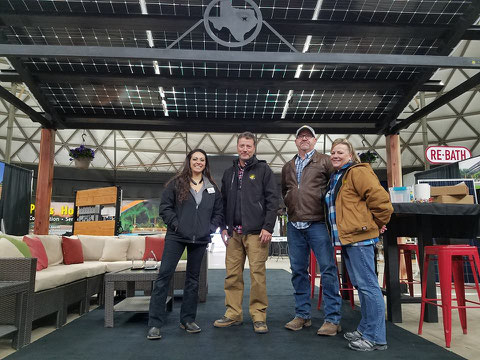 Picture from Left to right: Sabrina Arnold (Director of Sales), Scot Arey (Owner), Chris Graham (Sales Representative) & Chris Walhgren (Office Manager).
We know and love Solar and Texas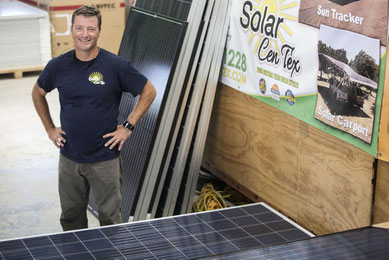 Solar CenTex was started by Howard "Scot" Arey. Scot was a career Army officer with much of his time spent here at Fort Hood. After he retired, he joined Nexolon America in San Antonio first as the Chief of Staff, then promoted to the Executive Vice President position. There he helped commence that company's efforts to manufacture high-quality/high-yield solar modules for San Antonio. Scot's commitment to solar in Texas is based on his conviction that Texas' growing population is outpacing its electrical generation capacity. He served on the Texas Solar Energy Society board of directors and was elected its Chairman through 2015. At TXSES, he was able to advocate for programs and policies to support solar in Texas. Scot has a B.S. from the U.S. Military Academy at West Point, a M.S. in Manufacturing from East Carolina University, an M.S. in National Security Policy from the U.S. Army War College and is a certified NABCEP PV Installation and PV Technical Sales Professional. He, his wife Jennifer and their girls live in Harker Heights.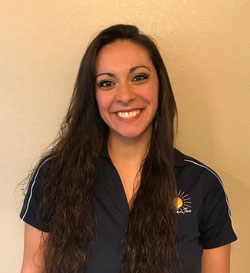 Sabrina Arnold received her bachelor's degree in Cellular Biology and Chemistry from the University of Mary Hardin-Baylor. She worked in Anatomical Pathology at Scott and White for 3 years prior to working with Solar Centex and has been with the company since April of 2016. Not only is Sabrina one of Solar Centex's Sales Representatives, but she is also the Director of Sales & Marketing. "I've always wanted to help people and help save the world. Helping people go solar is my way to do both."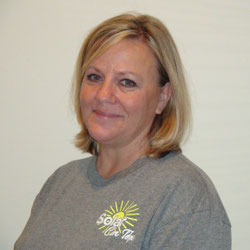 Chris Walhgren keeps the trains on time and the ship running straight. Our office manager, she is the one that answers phone calls, coordinates permits, makes sure licenses, registrations, insurance, etc are kept up to date... she keeps Scot going in the right direction too. And she is married to Fred (See below)!
Our Install Team Leaders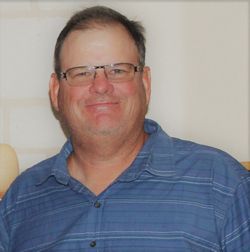 Fred Wahlgren is the senior project manager and he is an Army Veteran/Retiree. He keeps the guys working in the right direction and ensure projects are done right. He is the craftsman and problem solver for many of our unique "nobody-has-done-this-before-with solar" projects. Fred has been with Solar CenTex from day 1 of it being in business.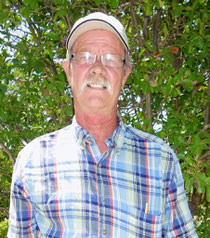 Scott Shumate is the Master Electrician of Solar CenTex. With over 27 years as a master electrician in this state, Scott understands the National Electric code as well as local jurisdictional requirements. A long-term electrician at Fort Hood, Scott understands that quality in the electrical business is never to be compromised. Another Salado resident, his "kids" are grown. Scot is thrilled to have him on the Solar CenTex team.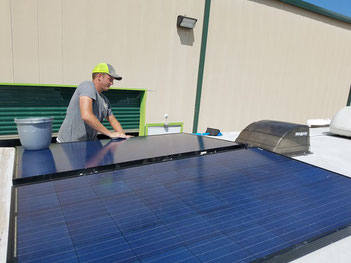 Chad Smith had been with Solar Centex since January of 2016. Here he is installing solar panels on an RV
Jordan "JJ" James has been with Solar Centex since September of 2017. He is one of our lead installers.
Our Install Team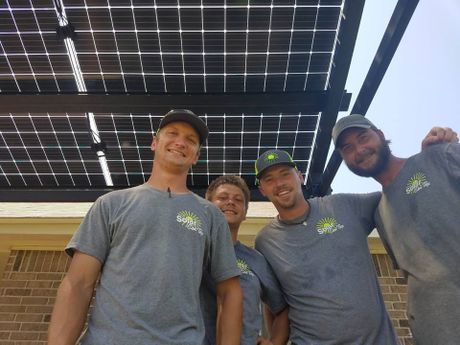 Picture from Left to Right: Jordan James, Trinidad Rios-Rios, William Bulls, & Dustin Pogen.
Trinidad has been with Solar CenTex since October of 2017
William has been with Solar CenTex since May of 2017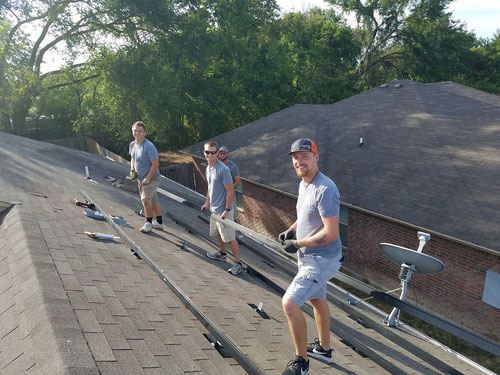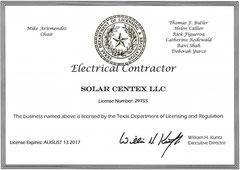 Solar CenTex is registered as a Texas Electrical Contractor. This is a requirement to perform solar work in Texas. Further, it is evidence that we carry the General Contractors' Liability insurance required by the Texas Department of Licensing and Regulation (TDLR).
Since we're also an authorized provider for the Oncor Solar Incentive Program, our company carries worker's compensation insurance to meet the stringent Oncor requirements.