We're local: You'll see us in town, at school, everywhere
Solar CenTex isn't just a name. Our team is either from Central Texas. We've either lived here our whole life or the military brought us here and we said, "We're staying right here!"  We're going to make sure every system we put in is right, because we know we might just see you around town!
Technology is critical to good solar design, and we know how to use it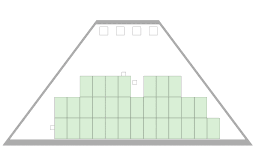 It looks pretty simple — put some panels up and out comes electricity. But it's so much more: sun azimuths, Voc, Isc, temperature/voltage co-efficients, voltage drop, National Electric Code, string sizing...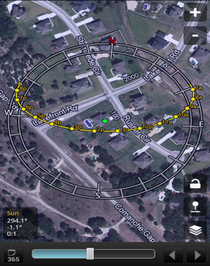 Solar CenTex uses a suite of the latest solar design software tools so you have options to choose from that make sense for you.  
Your system will be right the moment it's installed — and that's because it will be designed right.
We're solar advocates for Central Texas and we'll do everything we can to grow this industry here.
Nothing would make us happier than a dozen competitor companies seeing the potential of solar.  We'll compete so you win in the long term.
This is why you see Solar CenTex leading the way to "Educate, Energize, and Engage" the region to the economic benefits of solar.  It's why we work with the chambers of commerce, our Veteran population, and each level of education to advocate for the solar industry.
We make the time to educate and collaborate because it's how YOU will get the best investment value
Are you a developer or builder?  Let us talk to you about building "solar ready" to make your new homes more competitive.
Are you a realtor? Let us talk to you and your agents so you know the benefits of solar and know how to sell it.
Are you a teacher? Let us talk to your class (but be careful; your kids will want a PV array on the roof when they get home!)
Are you another electrical contractor? Let's talk about the potential mega-projects out there where we can work together
Are you a grant writer for one of the city governments?  Let us talk to you about the state and federal opportuntiies out there that are there for the asking (and writing!)
We are here to make solar the best possible value it can be for our community and that only comes when the industry grows locally and everyone is educated.