Solar on RVs and motor-homes
You asked for it - we install solar to help you "boon-dock"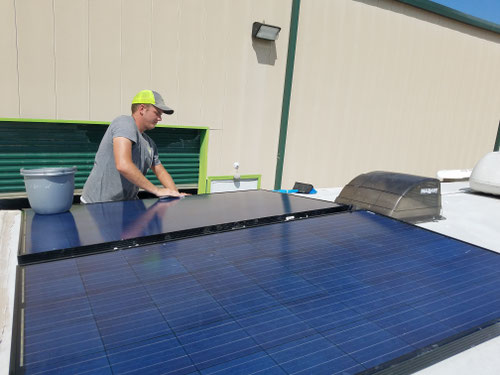 We have been asked to do this for years and we finally listened to what you wanted - professional help to add robust, safe solar capacity to your RV or motorhome.
Stop buying a Harbor Freight solar kit and being completely underwhelmed. Let us assess what your "boon-docking" goals are and let us add the right amount of solar, the appropriate charge controller, upgrade and increase the capacity of your battery bank, and in some cases add inverter capability. All with our "guaranteed never to leak" warranty.
We've been doing this for off-grid homes for years. Now we do it on "smaller" homes that roll and have found that attention to detail and craftsmanship is equally important - maybe more so.