"Natural gas prices were the primary drivers of all-in electricity prices in ERCOT..."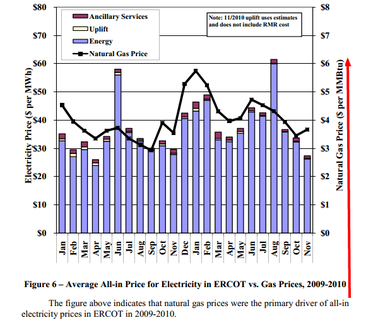 Natural gas prices are a major factor in our Texas electricity rates.  
When the price of gas goes up, electricity gets more expensive.  Some Texas customers actually have a "natural gas cost factor" on their bills!
Don't be misled into thinking that gas won't go up because companies are making plans to export gas overseas to countries that now pay 6x what we pay.  Think that is going to "pull" the price of our gas up?  You betcha.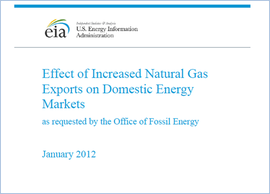 The U.S. Energy Information Agency (EIA) is an amazing resource for comprehensive info on energy in the U.S.  This study was done at the request of Congress to assess the effect of natural gas export on domestic gas prices.
In three of four modeled scenarios, the price goes up. 
Our assessment: Texas electricity prices will rise too.