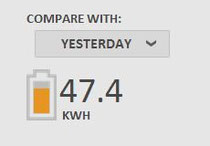 We're past the Winter Solstice.  Every day is now getting longer and for our current customers, your systems will continue to create more and more electricity everyday.  Even in these darkest days of the year, our customers have created as much as 47 kilowatt hours of solar electricity (kWh) in a single day.
Do the math...that's over 1,300 kWh for a month and while everyday is not perfectly clear blue, imagine what 1,000 kWh off your bill would do for your post-Christmas finances.  So I hope you make it your resolution to finally put that solar on your home so you too can be free from high electric bills for the next 25+ years.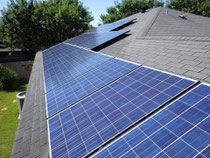 Our portfolio of work across Central Texas grows every week.  No matter if your home is one story or two, we can put a beautiful system on.  Aesthetically appealing and financially rewarding - what a combination.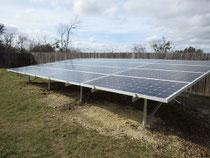 Our ground mounts are especially useful for those that may not have a large roof or have many shade trees.  We just finished this 4.8 KW structure in Briggs, Texas.  We installed all the electrical components so the customer can add a second ground array when he desires to DOUBLE his solar generation.  His meter is already running backwards with just this current system...
And for those that are thinking they could park lawn equipment or other items under this - yes you can so ask us about how this can solve more than your electric bill challenges.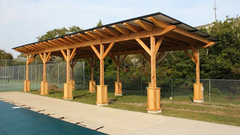 But what if you don't want solar on your roof and you don't want a ground array even at the back of a large yard?  What if you said you wanted solar energy and shade protection from those same sun's rays.  Then you want a custom solar shade structure for your pool or backyard.  Each custom designed for your needs, these are proof-positive that solar is not just beautiful, its stunning!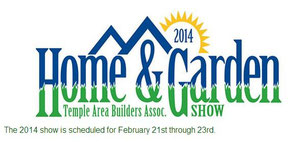 Next month, Solar CenTex will display in one of the center booths at the Temple Area Builders Assoc Home and Garden Show.  Please come visit with us!  As we get closer to this event, we'll announce some special events that will make this a must-see event.
Solar CenTex does just one thing --- SOLAR.  We don't dabble with "solar on the side."  It's all we do and it shows.  From design, to installation, and dedicated customer follow-through, we are all solar, all the time.  
Please give us a call now.  We are the ONLY local installer that is an approved Oncor incentive program provider.  Nobody else can access the Oncor incentive funding that can lower your contract price by 30%.  Already this 2014 program funding is 71% used.  We're getting these funds for our customers today.  Why don't you make it your 2014 resolution to have some of those incentive dollars reserved for you tomorrow?