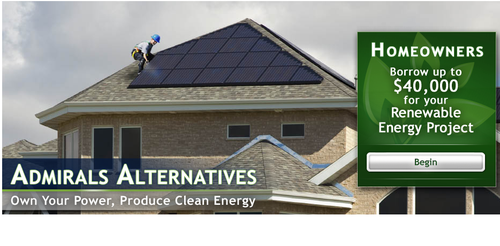 We are now an authorized partner with Admirals Bank!  This means we now have more tools to help you install solar on your home.
Admirals Bank has become an industry leader for "solar" loans. They understand the value of your investment.  Solar CenTex is very pleased to be able to work with them.
We like outright ownership of your solar system because you get the full value of the benefits such as federal tax credits and interst deductions.  You don't get these with a lease.
Every situation is different but with our new partnership, we have access to their loan modeling tools to help you understand the range of ownership options available to you TODAY!
Admirals Bank financing plus ONCOR PV incentive rebate funding means this really is the best time to put solar on your home.  Call us anytime.